Menu: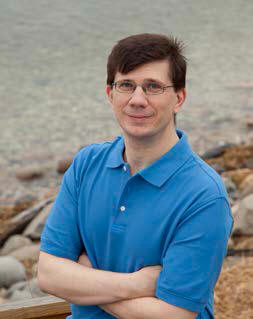 A Few Words About Me...
I'm going to do something a little different here. While my writing tends to be rather dark and serious, with little space for humor (although the bizarre pops in for some guest appearances), this blurb about me is not going to be quite so serious. If you can't laugh at yourself, what can you laugh at, right? So here's a story about me, tongue in cheek.
If you would prefer to read my 'serious' bio, the one I use for the greater publishing world, you can find that lower on this page. It talks a little more about my writing, and in professional publication tradition, it's written in third person. It's a little odd writing about myself in the third person, though. In any event, you can jump down to the professional bio here. After the bios, I even have a few pictures, for your viewing curiosity (jump down to them here).
A not so serious bio. . .
I was born on a very hot day. As it happened, my father was home with a horrible migraine while my mom was popping me out into the world. I was born two weeks late. It was a sign of things to come: I gave my father quite a few headaches over the following years and as far as lateness goes, I'm still trying to get somewhere on time for once in my life.
I grew up on Long Island, in a typical Long Island suburb. Note that all Long Islanders live 'on the island'; it's one of those local phrases, of which there are many. In any event, though I had what I would consider a typical 1970's childhood with BB guns, dirt bikes, and bows and arrows, there were some more interesting times involving several colorful members of the extended family, which I won't get into here. Suffice it to say that sometimes things could be a little surreal. My father was born in Germany and moved here when he was a young man; my grandfather worked for an airline and used to visit us when he was here on business, which was always an exciting treat. My mom's family is Italian in heritage, so between the two backgrounds, I grew up exposed to a lot of tasty food. Alas, if only I could digest things like I used to. By the way, back in the old days I picked up a trace of heritage from Bohemian gypsies (part of the Czech Republic), on my father's side, but that's another story as well.
Writing isn't something I looked to do, it was something that evolved in my life. I grew up with role-playing and war games. (Anyone remember Avalon Hill? Task Force Games? The Chaosium? Microgames, and then Steve Jackson Games? Do I remember way too much about this stuff? Sure- but my friends and I had a lot of great times, a lot of beer, and a lot of priceless memories.) Role-playing games required a bit of creativity, and that's where I got my first taste of creating stories and scenes. On top of that I've always been an avid reader; at the time I was immersed in science fiction and fantasy. But being an innate do-it-yourself type of person, I wouldn't just read a book, I'd analyze it, study how it was put together, and how the sentences worked, more to see how sentences I wrote sounded different from things I read. So I learned as much, if not more, grammar from reading than from school, which was good, as grammar ain't one of my bestest subjects at that time. I was sixteen when I wrote my first story, and I was bit by the bug. I enjoyed drawing and painting, but writing became an exponentially engrossing form of expression.
So fast forward to now. I look at my creativity as a private friend, as I'm prone to daydream in my own little worlds of fancy. Writing is just a natural outlet. I have thoughts and whispers in my head, and they keep me entertained, so I write their stories, as best I can. The stories and books I write feel alive to me as I write them, and the characters feel like real people. They tell me the story as much as I construct the story. With any luck, it all translates on the page, so that it comes alive for the reader as well.
Okay, so that's that.
The more serious bio. . .
(Remember this one's in the third person, the way publications and references require.)
Roland has been writing since his early teens, first as a hobby, but as the years passed, more as a serious creative pursuit. He is an avid reader, with his main interests residing in history, mythology, and literary classics, along with some fantasy and science fiction in his earlier years. Although his college years were focused on a technical education, he always fostered his interest in literature, and has sought to fill every gap on his bookshelves.
By nature a do-it-yourself type of personality, his creative inclinations started with art and evolved to the written word. The process of creativity is a source of fascination for him, and the notion of bringing something to being that would not exist without personal effort and commitment serves not only as inspiration but as fulfillment as well. So whether it is writing, woodwork, or landscaping, his hands and mind are not often at rest.
Over the years he accumulated a dust laden catalog of his written works, with his reading audience limited to family and friends. After deciding to approach his writing as a profession, and not a hobby, the first glimmers of success came along. Since making the decision to move forward, he has secured publication for a number of short stories, has received a nomination for inclusion in the Pushcart Anthology, built his own website, and in November 2010 realized publication for an anthology of three novellas, titled Remnant, from All Things That Matter Press. Remnant has gone on to favorable critical review and placed as Finalist/Sci-fi, 2011 National Indie Excellence Awards; Bronze Medalist, Sci-Fi, 2012 Readers Favorite Book of the Year Awards; and Award Winner-Finalist, Sci-Fi, 2012 USA Book News Best Book Awards. Roland's second publication, Oddities & Entities, also from All Things That Matter Press, followed in March 2012. It, too, has received favorable critical review, and is the recipient of four awards: Bronze Medalist, Horror, and Finalist, Paranormal, 2012 Readers Favorite Book of the Year Awards; Award Winner-Finalist, Fiction/Horror and Fiction/Anthologies, 2012 USA Book News Best Book Awards.
His writing can best be described as depicting strange people involved in perhaps stranger situations. He is not devoted to any one genre of writing. Instead, he prefers to let his stories follow their own path. Classification can follow after the fact, but if one is looking for labels, one would find his stories in several categories. Sometimes speculative, other times supernatural, at times horror, with journeys into mainstream fiction, and even some humor- or perhaps the bizarre. Despite the category, he aims to depict characters as real on the page as they are in his head, with prose of literary quality. His literary inspirations are as eclectic as his written works- from Poe to Kate Chopin, from Homer to Tolkien, from Flaubert to William Gibson, from Shakespeare to Tolstoy, as long as a piece is true to itself, he is willing to go along for the ride. He hopes to bring the same to his own fiction.
A few pictures. . .

Hey, look at that. This is the photo I've used for the back jacket of 'Remnant', and my original pages on AuthorsDen, LibraryThing and Facebook. I'm trying to look a little serious here, but still a little happy. This picture was for Remnant, so I should be at least a little happy, right?
Uh-oh, a bit of an anxious moment. This is why I don't drink coffee. Maybe this is
how I look after getting a story rejection. . .or maybe how I look after getting a story
accepted. Either way, time for a deep breath.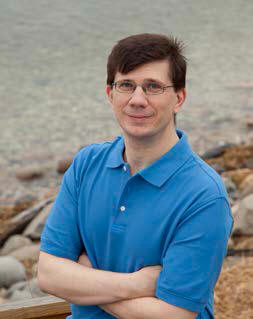 Here's the author photo I used for the back of Oddities & Entities, among other places. This one came courtesy of a professional photographer, Marc Kelly. You can see some of his work at his website, which is way more interesting than looking at me. Check out some of Marc's work at marckelly.net
Thanks again, Marc, for this photo.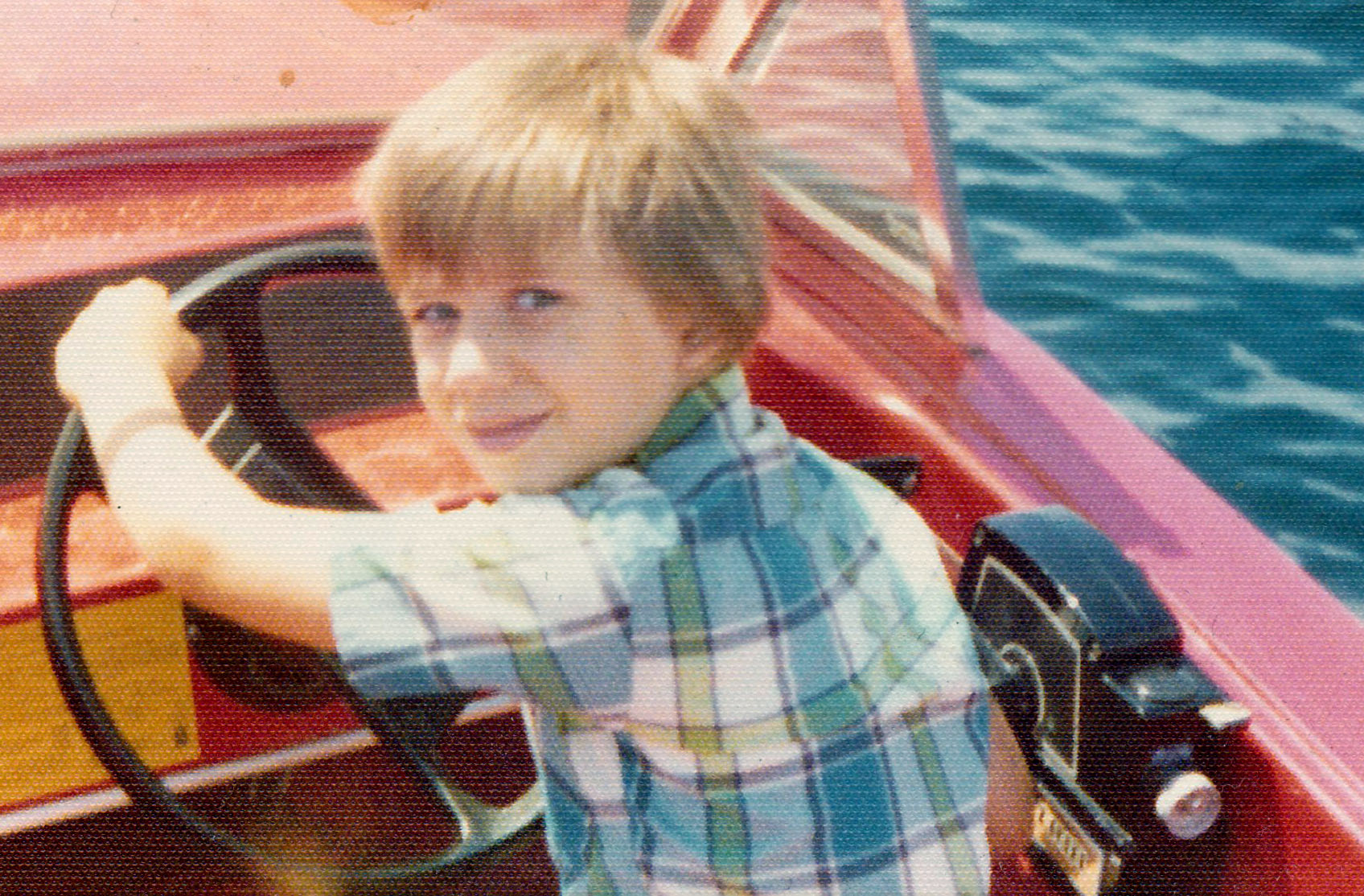 Oh, look at that, an early version of me. That's an old picture from a family trip to Lake George, New York. This always gives me a grin when I think back to that day on our rental boat. As the photo is being taken, my father is telling me to go easy on the gas, and not to make sudden turns. The look in my eyes already says, "Yeah, right!" Two seconds later: full throttle, hard turn, screams of panic, mass chaos, family clinging for dear life, me snarling like a stunt driver. Needless to say, that was the end of my turn at the wheel.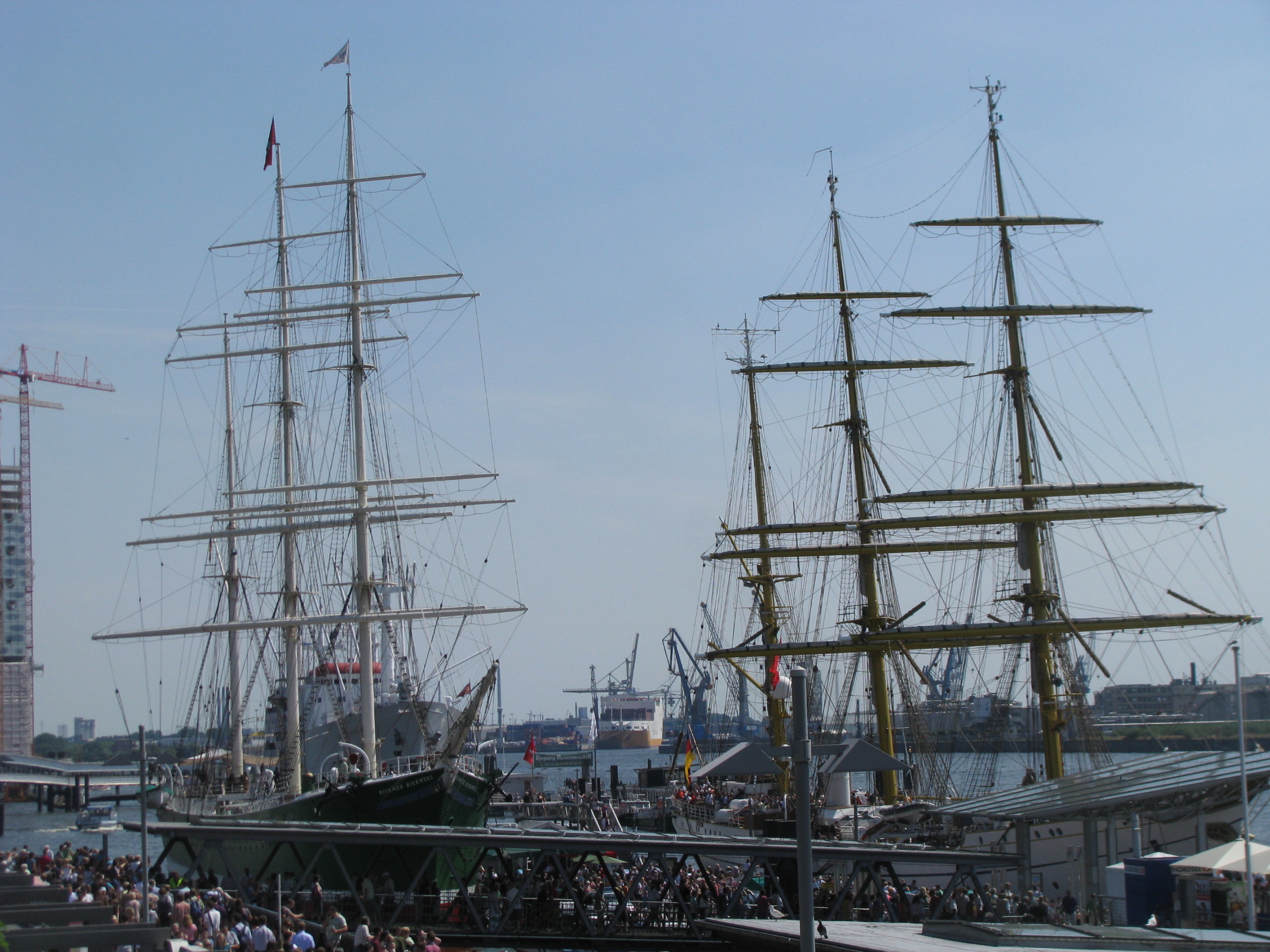 Tall mast ships on the Elbe River, Hamburg, Germany. A wonderful place to sit and watch the day- if not the world- go by. This, along with Florida, are among the places I like to think of as a home-away-from-home.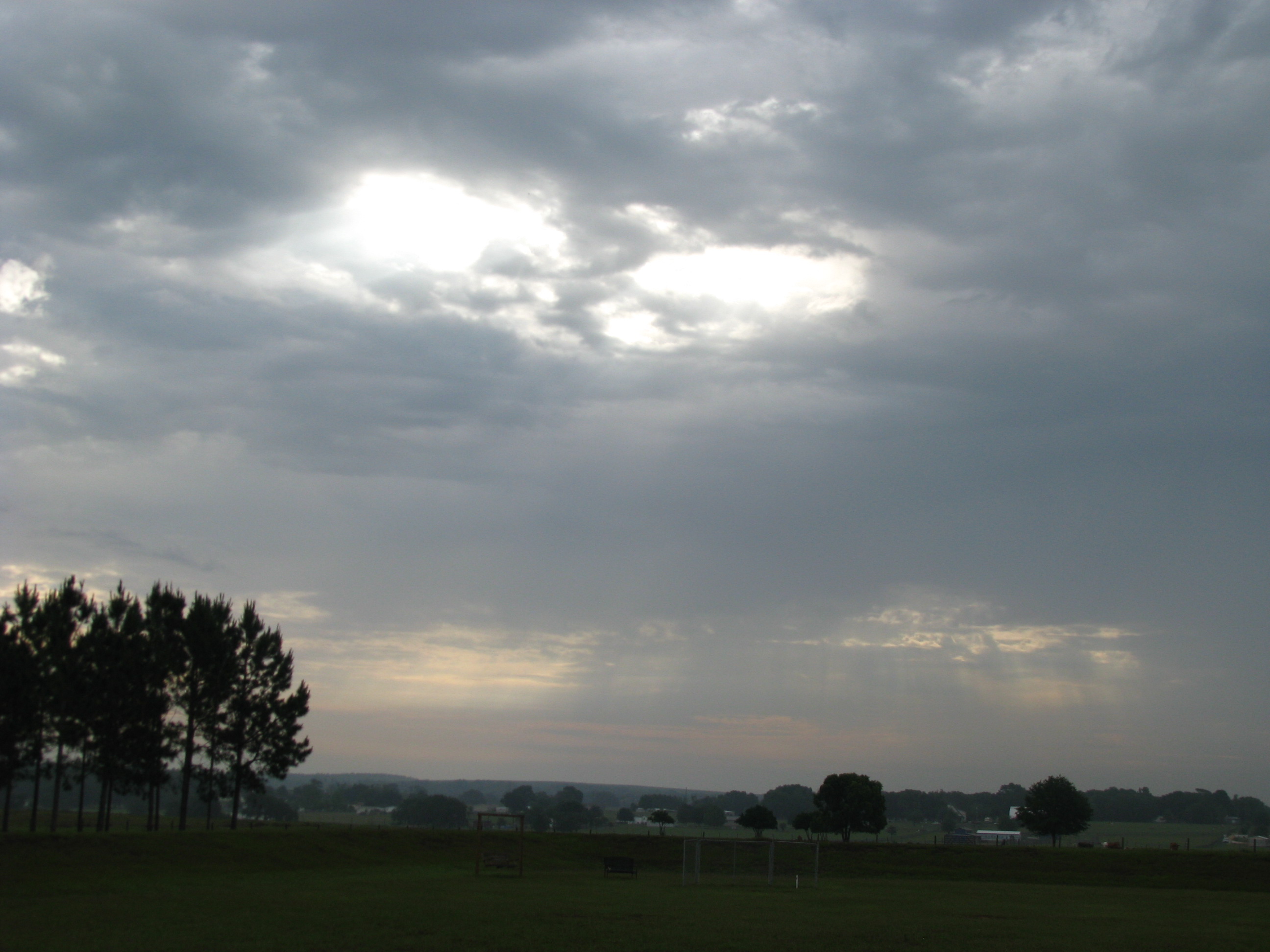 Watching the rains roll in across the flatlands of Florida. The sky in Florida is incredible, maybe like the Midwest, but I haven't been there yet. I find it very peaceful to sit and watch the summer sky change, and the storms build.


This is dawn on the Atlantic Ocean at St.Augustine beach in Florida. One of the most amazing things I think I've seen. As beautiful as the picture is, it doesn't do this sunrise proper justice.
A state park near my house, down by the water. There are two kinds of people, I think, on this planet of ours: those that need to live by the water, and those that don't. I am without a doubt a 'water person'. I need to know there's a place I can go and look out across the water to a horizon. I guess it's a good thing I live on an island.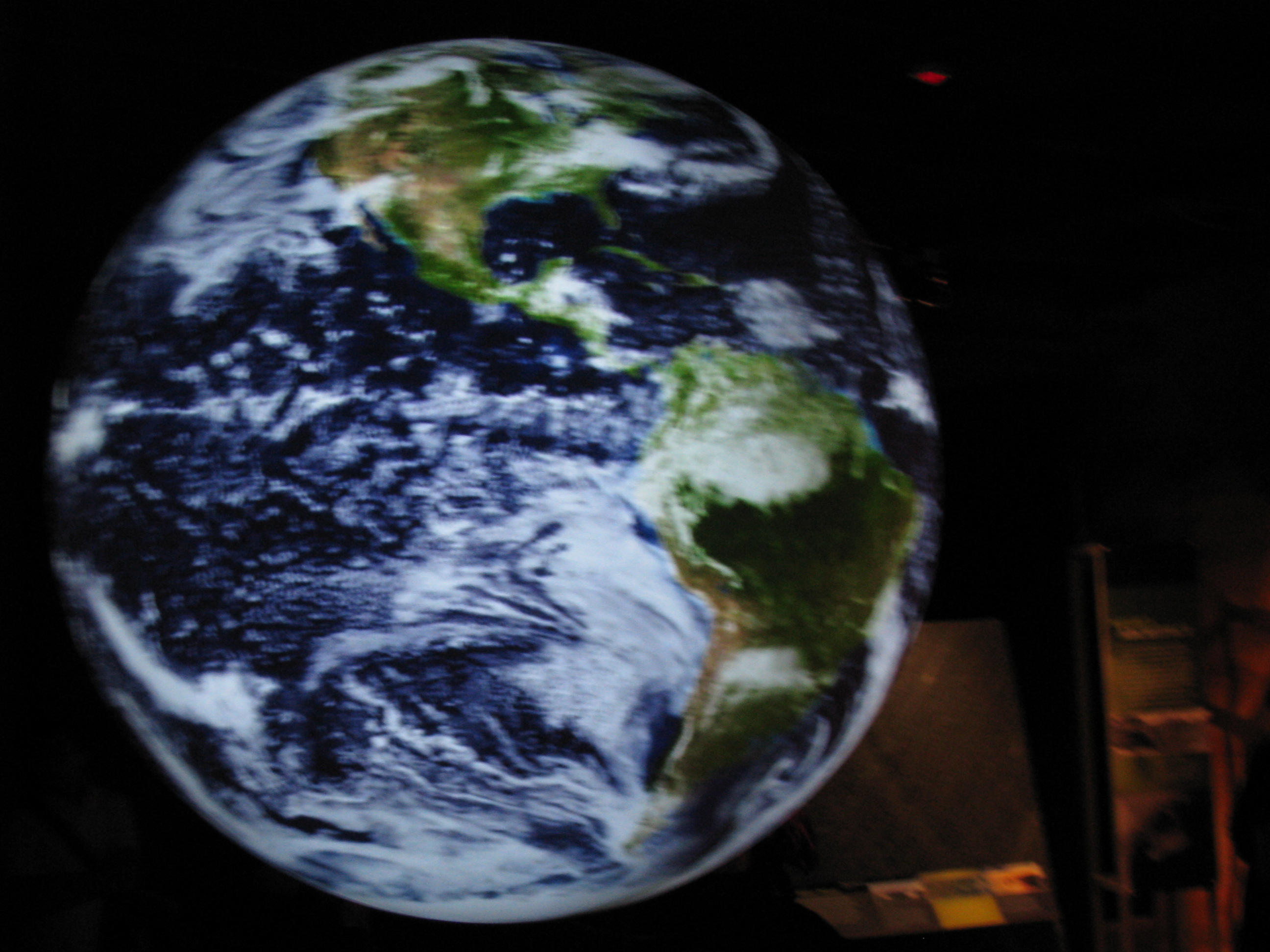 Apparently, from what I've been told, this is where I live. Not a bad view, if I do say. In terms of living on an island, well, I guess this is no different, sharing this little blue marble zipping around our sun.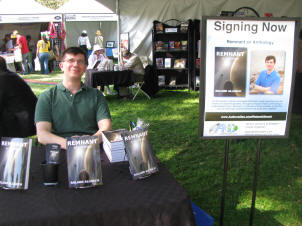 Hey, look at that, my first book signing, at the LA Times Book
Festival, 2011. This was a great experience, but what I find most satisfying is the fact that three years ago the idea of sitting behind a table like that was nothing more than a fantasy. Just goes to show that persistence pays off.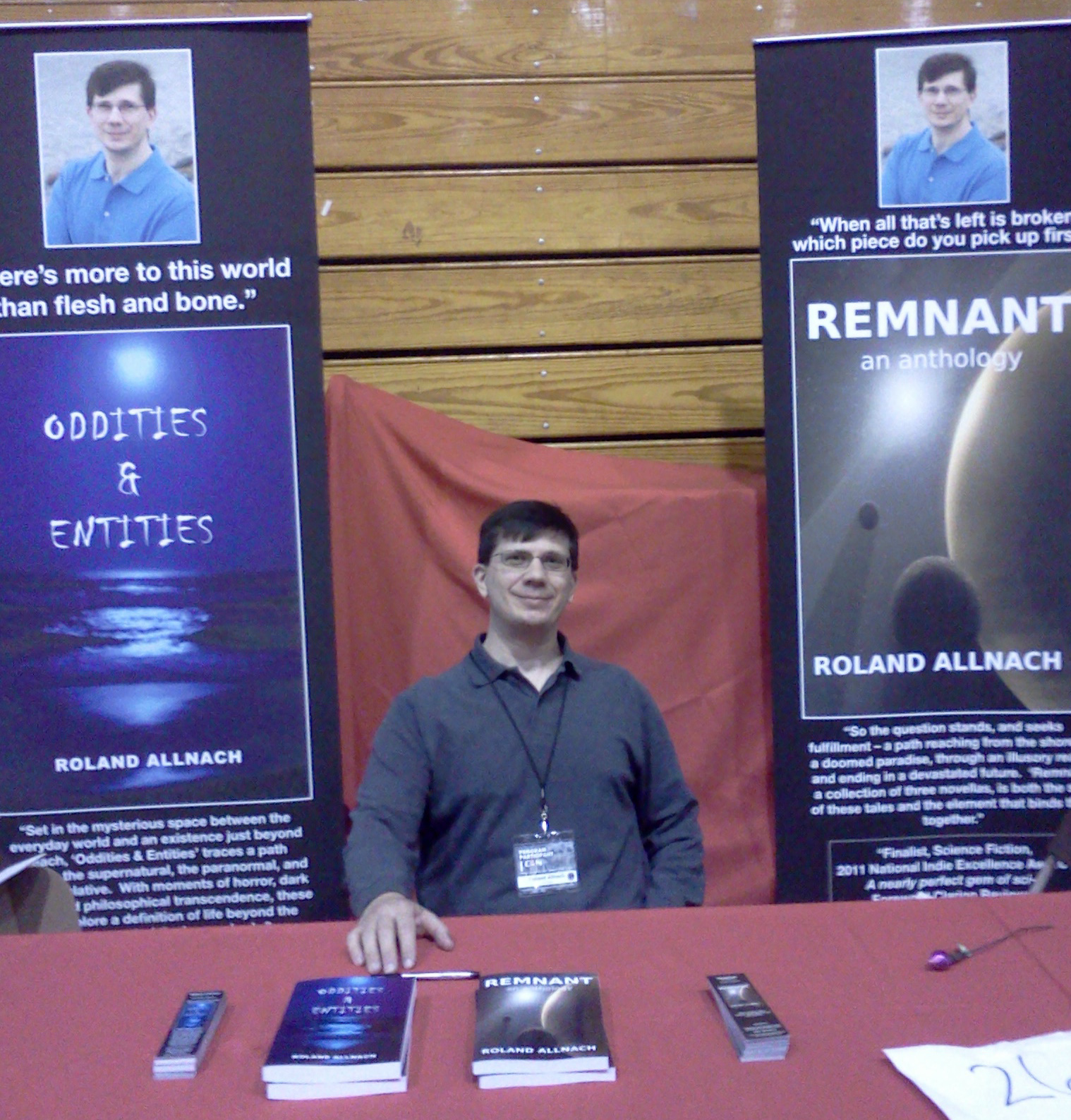 Here goes book signing number two, courtesy of ICON 31, 2012. This is just over a year from my first signing, and now I have a second book to feed to the world. ICON, being a sci-fi convention, allowed me to meet an interesting array of people and fellow authors. It also afforded me an opportunity to share a speaking stage with prominent authors David Weber and Charles Gannon, which was a major confidence booster. It's very easy to feel lost in the big ocean of the publishing world, and my ICON experience left me feeling a little more grounded in that reality.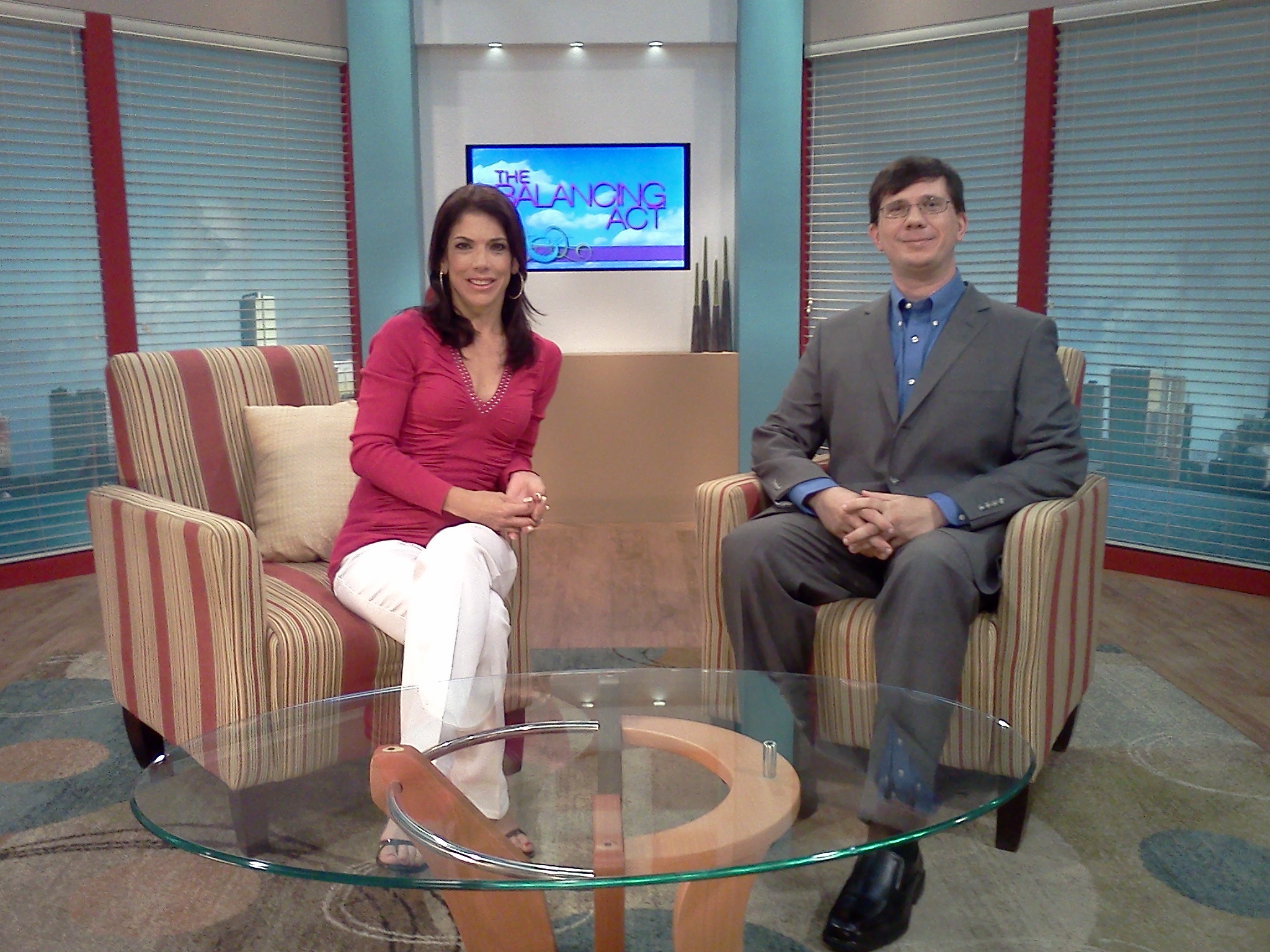 Here's a set picture after my television interview to help promote Oddities & Entities. This was my first time on 'the tube', and I have to say the people at Lifetime's 'The Balancing Act', along with the co-host, Kristy Villa, were very accommodating. Quite an exciting adventure for someone like me who has been spending almost all his time on promotion sitting in front of his computer. Air date for the full interview was June 14, but it's archived on YouTube and, of course, I have it right here (check it out on the 'Oddities & Entities' page).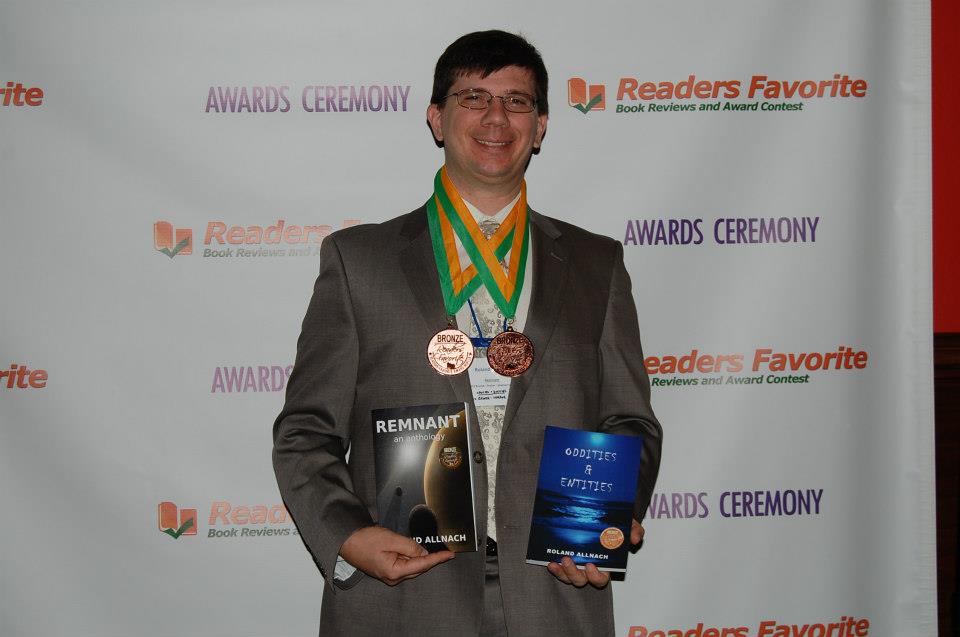 Well, there I am, down in Miami, with my 2012 Readers Favorite Book of the Year Awards for my two babies, Remnant and Oddities & Entities. It was a very gratifying experience, and an honor, to sit among fellow authors who have invested so much time and effort in their writing.
After a few days of horrible Northeast weather (Hurricane Sandy followed by a Nor'easter), it was nice to thaw in some wonderful Miami warmth.